Proudly Serving Melbourne's Inner East

Chris O'Callaghan

VCE English Tutor

This page was last updated on: December 1, 2023
Contact Details

Kew/Deepdene Based

No Landline Phone

0402 018 992 (mobile)

    (remove * to send email)

I have been a regular teacher of Two Year 12 VCE English classes spanning 20 years and 34 years in total. I am an expert on all VCE English requirements. You can benefit from the knowledge of a teacher with more than thirty consecutive years of teaching experience and extensive study at university level. You can call me for an obligation-free chat first! But try not to leave contacting any high quality tutor until the last moment. It's difficult to have much effect then.

I tutor at my home near the intersection of Burke & Cotham Road Kew. (Melways 45 J8) or On-Line.

Close to Tram Route 72 which travels up Burke Road past Camberwell Railway Station to where it terminates at Cotham Road. Close to 109 Box Hill Tram Route along Cotham Road to and from city. For 48 Tram, Change from City/High Street Kew/East Kew/Nth Balwyn at Kew Junction and take 109 tram at Kew Junction. 16 Glenferrie Road tram also connects with 109 tram.

See 
www.ptv.vic.gov.au
 for 
a trip planner to see how you would reach my home by public transport.
You can visit me as often or as occasionally as you like. You can select a time listed on this website, send a text message or email to confirm its availability and make an appointment to visit me.

Rates available on request. No contracts. No sign-up fees. Pay as you go. (Payments include GST.)

A specialist VCE English tutor with extensive experience and success as a teacher

My most significant senior teaching experience applicable to VCE English tutoring includes:

Long Time Yr 10-12 English Teacher incl Two Yr 12 English classes most years from 2002 until 2023

From 2016-22 many Study Score 40s incl 10 with study scores of 50. Two VCE Premier's Award Winners in my school classes in 2018 and 2020.

24 years as VCAA Year 12 English Exam Assessor

Lectured on Year 12 English Texts to Students at The State Library and Melbourne University

University Students CANNOT teach you as well as Post-Graduate Trained, Legally Registered and Experienced Teachers with over 30 Years working in the profession. University Students have deficient knowledge of content and processes. What would you remember about what you studied in English ONCE more than six months ago?

Victorian Institute of Teaching

-Full Registration-

(Police Check: Clear)

Get expert help from Melbourne's Best English Tutor now!!

With only one chance at your VCE, get help from someone who does the job properly the first time.

You will be glad that you did!!

Click here for permanent regular times available now
Casual Times

* Request Casual Times Until February

Permanent Regular Time Availability is listed by clicking on "here" underlined at the top of this green box.

* 

Secondary School Education completed at 

Geelong Grammar School


School Employment

Xavier College, Senior Campus (Kew)

Whitefriars College (Donvale)

Eltham College (Research Campus)

Girton Grammar School (Bendigo)

The Scots School (Bathurst)

Camberwell Grammar School 


1986-1988

1989

1991-1994

1994-1995

1997-1998

2009->T1 2023

2002->2008

1998->2002

Sem 2 1997

Sem 1 1997

1990-1996, T2 2023->

I also run high quality classes by ZOOM and Skype for those students who live too far away to visit. Enquire for more details.

These are only run under parental supervision.

Qualifications

MONASH UNIVERSITY (CLAYTON CAMPUS)

Bachelor of Arts, majors in English and Politics


Diploma in Education 

Master of Educational Policy and Administration

THE UNIVERSITY OF MELBOURNE (PARKVILLE CAMPUS)

Postgraduate Diploma in Arts (Political Science)

CHARLES STURT UNIVERSITY (BATHURST CAMPUS)

Master of Education (Literacy)

      (Successfully completed half of the degree)

Member of the Austraian Council of Educational Leaders (MACEL)

I do not tutor the subjects VCE English Language or VCE Literature - 

I only tutor Mainstream/Ordinary English. I also do not help with the International Baccalaureate (IB). Sorry about that.




A 30+ Year Employed 

Senior Secondary School Teacher

Book On-line

ZOOM or Skype Tutes or Face To Face tutes at my home now!!

Very Experienced Senior VCE English Teacher

Safe Virtual Classes are Run On-line Here!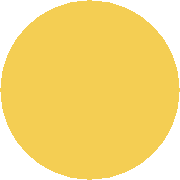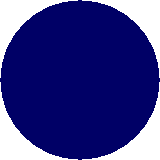 Special Help Available with Essay Writing

Current Locum/Relief Teacher Work. Supervised some of the school's mid-year exams, and assessed some of their 

Year 12 English Oral SACs and English Trial Exam essays too